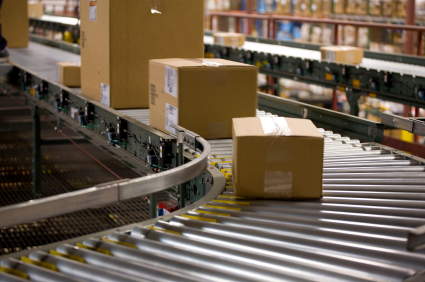 Line-Side Printing
Edibar Systems offers multiple line-side printing options, including an outside module for E-RMS that allows scheduling based on EDI and Non-EDI orders received. Integration to production scheduling, MRP and ERP Systems is available as well. PLC, Weight, Vision or Poka Yoke Integration can also be performed through our business partner, I/Gear Corporation.
MRP/ERP Integration Services
Our MRP/ERP Integration Services give our clients the ability to automate their business processes and provide a seamless business soluton for their data sharing needs.
Global MMOG/LE
MMOG/LE is a comprehensive assessment tool that measures an organization's MP&L processes against Best Practice including such aspects as sustainability, corporate responsibility and environmental protection. This assessment tool has been produced to assist organizations in developing and implementing world class MP&L processes.
Edibar Systems' solutions can assist with your MMOG/LE requirements and compliance. Here are just a few examples of MMOG/LE requirements we will help you meet:
Automated processing of delivery forecast and requirements through EDI
Automated generation of bar code shipping labels
Scanning for verification
Supply Chain Management Solutions
Receiving and Inventory processes
More...
Ford Label Certification
In April 2007, Edibar Systems was one of three companies selected by Ford to provide certification of their
"North American Label Design Specification(BAO-1122-L)"
For more information on submitting your labels for certification, click here.
Custom Programming
Edibar can assist with the design and development of custom applications as they pertain to the E-RMS software.
Training and Implementation
We offer in house and on-site training and implementation for all of our EDI and bar code applications.